We people are very well educated towards our consumer rights through Government Advertisements informative etc. but when we face some defect in product and try to use our one of the important right "RIGHT TO REDRESSES" . And when we try to file complaint the procedure of making complaint is so lengthy that we dosen't go for it ! and there big companies achieves their control over mistakes.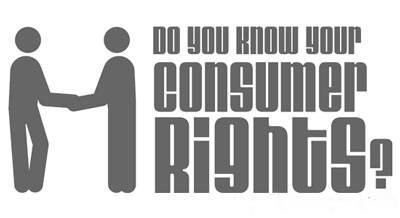 I know being a common man it is very hectic procedure of making complain regarding products in court against companies but if you know the procedure from start to end then you will have a good basis to complaint on.
here is the point voice procedure to file a complaint in consumer court
Procedure Of File A Complaint In Consumer Court
—An allegation in writing made by the complainant.

—The name description and address of the opposite party

—The name description and address of the complainant.

—Documents in support of the allegation :

—Copy of the invoice

—Copy of the receipt

—Copy of the warranty card

Copy of the complaint in writing if any an all other correspondences
—The relief (compensation) asked for by the Complainant

—The complaint should be signed by the complainant or by his authorized agent. No Court fee required

—Complaint can be presented before the Consumer Redressal Forum by the complainant/authorized agent in person.

—A complaint can be sent by registered post to be filed before the Consumer Redressal Forum.
Fore more reference read the case : vaibhav bedi vs HUL