Mumbai,
If you are cricket lovers specially IPL followers then you maybe witnessed of the match happened during Rajasthan Royals and Mumbai Indians, on 25th may 2014. we can say one of the epic match in the T20 cricket world.
If we talk about glimpses of this match, Both teams were fightingfor last position in the category
of qualifier, Rajasthan Royals set a huge target of 190 for Mumbai Indians. in order to win this match and that too with the good winning rate to qualify. and it was announced that in order to qualify for the qualifier Mumbai Indians need to chase the score of 190 in 87 balls which was nearly impossible thing. Mumbai Indians started impossible chase and they were so closed to it but on 14.3, on a last ball Mumbai Indians needed 2 runs for wining strike but at the end the two inform batsman Corey Anderson and Ambati Rayudu failed to make two runs and Rayudu got run out at the danger end. Rajasthan Royal were about to start their celebration for qualifying but with the umpire notification Mumbai Indian's will get an extra ball but that has to be boundary in order to qualify for final playoff.  now there was a big mess in Mumbai Indian's Dugout as in who will face the last ball and hit a boundary ? Finally Aditya Tare took a responsibility to face last ball and he hit the six and won the match as well as qualify for final playoff.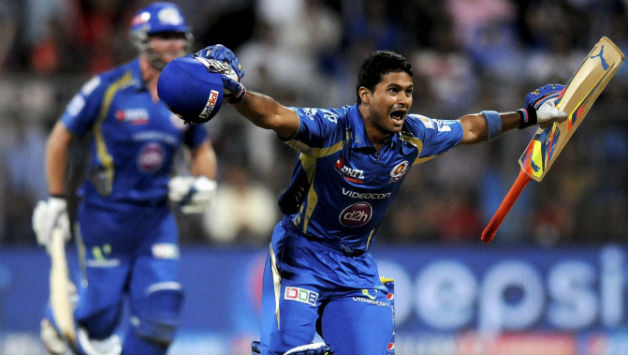 As a management students, we should learn from Aditya Tare role :
Aditya Tare didn't looked for what form he is caring in IPL and what cricket he played recently. similarly, when your team is under depression don't look for your positions and your abilities, just fight! it may introduce your hidden potentials to the whole world.
When Tare saw his team in depression he took a risk and move in ground. in the same way we should learn how to develop leadership in our self and defend our organization where we are studying or working with the help of skills which you have developed.
When team is depressed then there has to be someone who will keep calm and lead the situation what ever it is.
Always be ready for war because you are having lots of competition in order to have your existence.
if u look at the match the real hero was Corey Anderson who hit 95 in just 44 balls but Tare batted for only last ball. Here we can learn that 'one action, one move or one activity can create a huge difference.
you should always look positive and think 'yes!!! it is possible' you will surely get a positive energy to boost up.
Always be supportive and enthusiastic.
Moral ,
Try to learn and develop yourself from your surroundings.