We all know about  Richard Branson as a fantastic and visionary entrepreneur. he was the one who invented virgin group Ltd. and with his creative mind he succeeded to enlarge the organization today virgin group are  in to the several business some of the famous business lines are Flight Industries famously named as Virgin Atlantic , Telecom Industry famously known for its brand Virgin Mobile.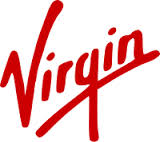 He always used to have a conversation with all the employees of company on casual bases and with that conversation he used to fetch the idea of new business. one of the famous idea generation came when Richerd Branson meet with his colleague and his colleague commented on his business that, " you are almost done every think on earth now for u only touching out the universe is left." and he took this comment and generated the idea to have space tourism for that he also negotiated with NASA today to have a space tourism in 2017 there are only 3 seats are available and prices are approximately 12,000 crores. that was the real caliber of Mr. Richard Branson.
Keeping every promises was the best quality of Richard Branson. Two years ago, Branson and AirAsia Group CEO Tony Fernandes wagered on their Formula 1 racing teams, each man betting his own team would finish ahead of the other's in the 2010 Formula 1 Grand Prix in Abu Dhabi. The loser would have to serve as a female flight attendant on the winner's airline, Branson Lost the bet. 
If you can look in the picture he honored the bet by serving on a special AirAsia X charity flight. Branson wore heavy makeup, including fake eyelashes and bright red lipstick. At a cocktail event in Perth the night before the flight, he had his legs shaved, but managed to keep his mustache.
"This has been a real first for me but I have enjoyed the experience and I have nothing but respect for what our fabulous flight attendants do every day to keep us safe," said Branson after the flight. 
moral ,
Always stands for you statements and your promises it will surely add-on value in your life.