An investment made by a company or entity based in one country, into a company or entity based in another country. Foreign direct investments differ substantially from indirect investments such as portfolio flows, wherein overseas institutions invest in equities listed on a nation's stock exchange. Entities making direct investments typically have a significant degree of influence and control over the company into which the investment is made. Open economies with skilled workforce and good growth prospects tend to attract larger amounts of foreign direct investment than closed, highly regulated economies.

TYPES:-
Horizontal Foreign Direct Investment: is investment in the same industry abroad as a firm operates in at home.
Vertical Foreign Direct Investment : Takes two forms
1) backward vertical FDI: where an industry abroad provides inputs for a firm's domestic production process2) forward vertical FDI: in which an industry abroad sells the outputs of a firm's domestic production processes.
CURRENT NEWS ON FDI:-
India has 100% FDI on telecom sector , pharmaceuticals. FDI is 74% in private banks.and 49% in insurance sector. The department of industrial policy & promotion (DIPP) has prepared a draft Cabinet note that proposes to allow up to 100 per cent foreign direct investment in defence as part of its plan to boost domestic manufacturing. The move comes two days after Nirmala Sitharaman took charge as the new commerce & industry minister. Defense Minister Arun Jaitley
had indicated on Tuesday after taking charge of the ministry that he would consider the issue of FDI in the sector.
The new government is giving top priority to reviving manufacturing and DIPP is working overtime to get new ideas going. The department has proposed three different caps for FDI in defense — 49 per cent, 75 per cent and 100 per cent — which propose to boost technology transfer.It has proposed allowing 49 per cent FDI in case of no technology transfer and 74 per cent where there is a technology transfer.
Which are the sectors where FDI is not allowed in India, both under the Automatic Route as well as under the Government Route?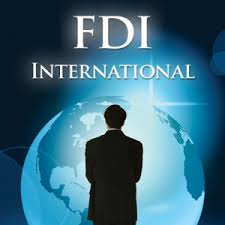 FDI is prohibited under the Government Route as well as the Automatic Route in the following sectors:
i) Atomic Energy
ii) Lottery Business
iii) Gambling and Betting
iv) Business of Chit Fund
v) Nidhi Company